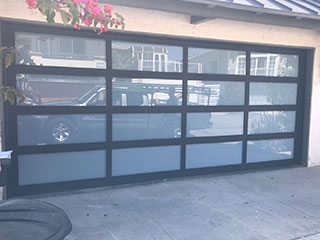 As useful as automatic garage door systems can be, they're bound to experience some problems from time to time. Our team specializes in handling those issues when they occur, and we can quickly fix anything from malfunctioning openers to broken springs. Any work we perform can be trusted to last for a very long time.
Repairing Opener Problems
The opener is the most complicated part of the garage door system, consisting of many different electrical and mechanical components. There are plenty of different issues that can arise with these units, and our technicians can quickly find and fix the root cause of the problem for you. If the motor gear wore out or some part of your screw, belt, or chain drive system broke down, we can help. We'll repair or replace the damaged component and restore your opener to a fully functional condition.
Trouble With Broken Springs
These units can be incredibly dangerous to handle if you don't have the experience and the professional training to do so safely. Our technicians will carefully remove the damaged unit and install a new spring in its place. We'll make sure other parts, like the lift cables, weren't damaged as well, and we'll adjust the spring tension so that your door will stay balanced.
Dented And Damaged Panels
There are all sorts of reasons why your garage door itself could become damaged. Aluminum panels can be dented rather easily, and wood or steel ones can suffer from rot or rust, respectively. The benefit of a sectional door is that only the panels that are damaged need to be removed. We'll help you acquire new sections for your door's original manufacturer, and then carry out the panel replacement process and see to it that your home's curb appeal and your door's security aspect haven't become compromised.
We're Here To Help
If you need emergency spring replacement or need to have some problem with the tracks or the rollers fixed, give our team at Garage Door Repair Peachtree City a call. Our experts are always happy to help local homeowners with a wide range of issues.
We also take care of:

Garage Door Safety Inspections

LiftMaster Garage Door Openers

Broken Spring Replacement & Repair

Commercial Garage Door Replacement